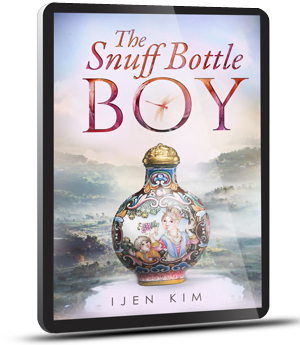 One does not think of North Korea as having a 'foreign community', but it does, and this is a story from within that world. North Korea is much in the news, but only as an almost too absurd to be real 'other'. This novel gives that 'other flesh, colour and life. Anyone curious to get beneath the regimented surface of Pyongyang and its people would find here a different vision, a hidden world lurking behind the seemingly identical facades lining the monumental socialist streets. This is North Korea with a lyrical, human touch, warm, sad and funny all at once.
Fate and family tradition demand that Mickey becomes an artist and trains under the eye of Mr Jin. Mickey comes from North Korea's Chinese community, the only long-term and fully established foreign community in that country. He grows up not just with art, but with the stories of his erstwhile aristocrat great-grandmother, and dreams of his mysterious grandmother, Lily, who left for Moscow as a young woman, taking with her one of the family's two precious snuff bottle heirlooms.
Navigating an often treacherous world, Mickey finds himself caught up in journeys and events far beyond what he'd thought possible. Lies, deceit and hidden dangers abound, but so do friendship, generosity and love. Through it all runs the sustaining power of imagination and an ability to see light and promise in even the darkest corners.